During your office visit your provider may determine based on your symptoms, physical exam and/or history that an in-office procedure called Diagnostic Endoscopy (scope) is medically necessary.
This procedure provides valuable clinical information when there may be a condition or disease in the nose or throat that is not adequately visualized on routine exam.
The procedure is done using a fiber optic or rigid endoscope. After nasal spray is used to shrink and numb the nasal membranes, the scope is usually passed through the nose so structures in the nose, mouth, and throat can be directly observed. Complications associated with this procedure are rare but may include sneezing, coughing, gagging, bleeding, and/or minor discomfort.
Understand that declining this procedure may lead to an incorrect or lack of diagnosis which may adversely impact my treatment and outcome. Understand the risks associated with refusing this procedure.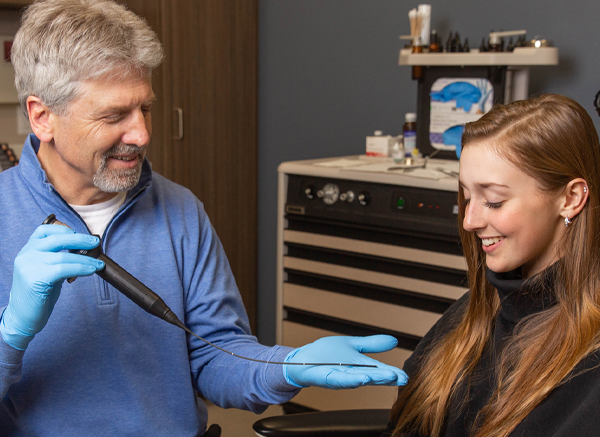 Please note that insurance companies consider diagnostic endoscopy an in-office surgical procedure and may assign additional financial responsibility to the patient when processing a claim. The fee for our in-office endoscopies range from $560-$750.